Questions? Talk to a licensed agent
We help You Find the Best Medicare Supplement and Prescription Drug Plans
Compare Medicare Supplement and Prescription Drug plans

Illinois Chamber of Commerce and IXSolutions Collaborate to Offer Members Access to Affordable Medicare Supplement and Prescription Drug Plans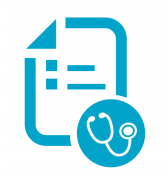 Medicare Supplement Plan a.k.a. "Medigap Plan"
Medicare Supplement, which is also called "Medigap" is a health insurance policy that you purchase from a private insurance company (like Blue Cross Blue Shield) to pay the healthcare costs that are not covered by Original Medicare.
To provide yourself financial protection, you can choose to enroll in a Medicare Supplement policy,
Learn the Basics of Medicare
How does Medicare supplement work?
Purchasing a Medicare Supplement plan does not replace your Original Medicare coverage – it simply serves as a supplement to help cover all or some of the costs that Original Medicare doesn't cover.
If you opt into a Medigap plan, you won't have to stick to certain networks or get referrals for care as you might with Medicare Part C. All providers who accept Medicare will also accept your Medicare Supplement plan – the good news is that more than 90 percent of physicians nationally accept Medicare.
So, the combination of Original Medicare and Medigap Insurance means that you get help making up for that 20 percent that's not paid by Original Medicare. Depending on the plan you select (there are many types of Medigap plans available), you may be responsible for no or very little out-of-pocket cost, although each plan comes with a monthly premium that must be paid to retain the coverage.
Learn about..
What is Medicare

Medicare part A, B, C & D

Medicare Supplement Plans

Medicare Advantage Plans

How to Enroll
Have an Licensed Agent Call You
What you need to know about Original Medicare and Medicare Supplement
You must have Medicare Part A and B before you enroll in a Medicare Supplement / Medigap plan
You can select from 10 different Medicare Supplement plans, which is identified with letters (such as Plan F or Plan N)

All plans are standardize and governed by CMS, so you'll get the same coverage no matter which private insurer you select for your Medicare Supplement plan. The only differences you'll notice will be in pricing and the financial rating of the company offering the plan (that is why we choose a credible company like Blue Cross Blue Shield)

Unlike the insurance you may have through your job, your Medicare Supplement / Medigap plan covers you only - your spouse or partner will need his or her own plan

With Medicare Supplement/Medigap plans, you can use any Medicare participating doctor or hospital that you choose – simply visit the Medicare.gov website to see if your doctor accepts Medicare as a form of payment, or call your doctor and ask.
Medicare Supplement/Medigap coverage typically does such as vision, dental, or long-term care, although some Medicare Advantage (Part C) plans provide these and other benefits.



Get started on finding your Medicare Supplement plan
We provide access to the leading carriers:



By completing the submission form above, you are consenting to allow a licensed agent to contact you with further information, including details on cost and coverage of Medicare Supplement insurance.

IXSolutions and is not connected with or endorsed by the United States government or the federal Medicare program.
Copyright © 2020 IXSolutions. All rights reserved